Celebrate your child's birthday party at Turning Pointe Dance Studio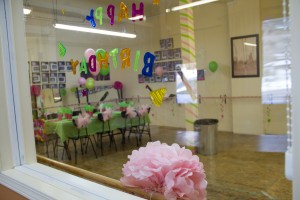 We are offering Birthday Party Packages! You can pick your package, dance style and the Birthday Girl gets a costume to wear to the party. Packages are offered on Sundays after 10 am until 5 pm. Saturday & Thursday times are available upon availability of the studio. Please contact the studio and book at least 3 weeks in advance. You will receive supervision, entertainment, decorations and a great room to have the party in and another to enjoy the dance class!
**Special themed parties are available as well upon request. Themed parties include: Christmas, Halloween, Easter, Fall, Valentines, Spring, & Winter Parties.
What to expect:
Exclusive use of our entire facility
TPDS Staff organize, decorate, & run the entire party. Parents can sit back & relax or join in on the fun!
A great time & a memorable party!
Our parties are 2 hours in length. The first 30-45 minutes is the dance lesson of the style of your choice. Choices of dance styles are: Ballet, Jazz, Tap, Hip Hop or a combo class of two of the style listed. The next 1hr-45 minutes the guests meet in the ballet studio to eat & open gifts.  The last 30 minutes of the party we meet back in the large studio for fun dance themed games & activities. Schedule will change if add-ons are chosen.
A deposit of $50.00 is required at the time of booking with the remainder due at the beginning of the party. Any additional guests over 10 are $15.00 extra.  We accept Cash, Cheque, Visa & Mastercard! 24 hour notice is needed if party is to be cancelled.
Available Packages:
Silver Package
Decorations (Set-up & Take-down)
30-45 Minute Dance Class (You choose the style)
1 Hour in the Party Room
Birthday Girl/Boy Button & choice of a costume to wear to the party
Package Price: $175.00
Gold Package
Everything in the Silver Package
2 XL Sized Pizzas (Cheese, Pepperoni, or Hawaiian)
Choice of Juice (Apple, Orange or Fruit Punch)
Package Price: $225.00
High Gold Package

Everything in the Silver Package
2 XL Sized Pizzas (Cheese, Pepperoni, & Hawaiian)
Choice of Juice (Apple, Orange & Fruit Punch)
Choice of Cake or Cupcakes (Vanilla & Chocolate)
Group Costume
Package Price: $255.00
 Additional Funtastic Add-Ons:

Glitter Tattoos: $25.00
Photo Booth & props with printed images: $35.00
Party/Gift Bags: $50.00
The Studio Provides:
All decorations. Including plates, cups, napkins, utensils, balloons, streamers, table cloths, & miscellaneous decorations. Colors are Hot Pink & Lime Green.
Birthday Girl/Boy Costume
Birthday Girl/Boy Button
A picture frame with a group picture taken & printed at the party
Tables & Chairs
Food, drinks, & cake supplies are dependent on package chosen
Gift Bags if chosen as an additional add-on
Set-up & take-down of all decorations
Parents Provide:
Gift Bags
Invitations
Extra snacks & goodies
Food, drinks, & cake depending on package chosen
Catering brought to you by Black Rock Pizzeria & Bakery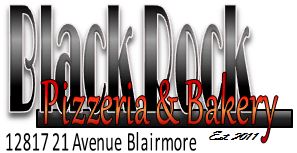 Please email tpds5@gmail.com or phone the studio at 403-562-7730 to book your party today!