---
TPDS Mission Statement

Dedication, discipline, confidence & beauty, artistry, family, positivity, supportive & innovation.
---
Upcoming Events & Information

---
Turning Pointe Dance Studio is located in the town of Hillcrest in Crowsnest Pass, Alberta.
At Turning Pointe our goals are to inspire children as well as adults into developing a passion for dance while providing quality instruction in a variety of dance disciplines at both a recreational and competitive level.
Turning Pointe has been operating in the Crowsnest Pass for over 16 years with a combined teaching experience of over 60 years. Our studio was excited to win the 2008 Small Business of the Year award and strives for excellence in teaching and developing dancers in our communities.
Our studio boasts three different dance studios with classes in ballet, jazz, lyrical, hip hop, tap, pointe, acro, musical theatre and acting, as well as various Adult dance programs. We offer experienced instructors who have a commitment to updating their own dance educations and are able to bring creative, current dance skills and knowledge to our studio.
In our studio competitive program we participate in dance competitions and festivals around Southern Alberta. We have also participated in extracurricular events as well such as Disney Dance the Magic, Triple Threat Workshops in Calgary, Los Angeles Dance Workshops, Tara Jean Workshops (SYTYCD Canada season 2 winner) and in July 2015 TPDS travelled to NYC to attend dance classes and performed a street mob dance in TIMES SQUARE! We always have exciting and opportunities coming up each year for all our dance students.
About The Royal Academy of Dance

Turning Pointe Dance Studio in association with RAD (Royal Academy of Dance Canada) provides internationally recognized ballet training programs for students. Students enrolled in ballet exam classes at TPDS have the opportunity to complete their RAD grade levels 1 through 8 and vocational examinations. The Royal Academy of Dance Examinations Board offers an internationally recognized portfolio of examinations and assessments that are provided through Turning Pointe.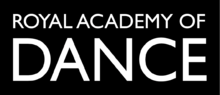 Acrobatic Arts Certified Studio

Turning Pointe Dance Studio is a certified Acrobatic Arts Studio. We have 4 certified teachers. This program is designed to promote excellence in tumbling, flexibility, strength, balance, contortion and partner/group stunting for dancers. Acro is an especially challenging style for dancers to master as training in both dance and acrobatic elements is required.  Acro technique includes balancing, limbering, tumbling and partnering, based in flexibility, contortion and strength. Dancers will be inspired to excel, progressing through twelve exam levels.
Progressing Ballet Technique

Progressing Ballet Technique is an innovative program developed by Marie Walton-Mahon for students to understand the depth of training muscle memory in achieving their personal best in classical ballet. Safe dance training has been a passion of Marie's as an educator for 41 years. It is difficult for students to feel what muscles initiate the correct alignment in ballet training. However, as the fit ball is continually mobile under the students' body it gives the students a sense of posture and weight –placement whilst feeling each correct muscle groups. Each exercise has been developed  with care and guidance.  The programs have received positive feedback from teachers' and students worldwide. Inspiring music has also been composed by Grant Kennedy to also stimulate the learning process. We have 4 certified teachers here at the studio!