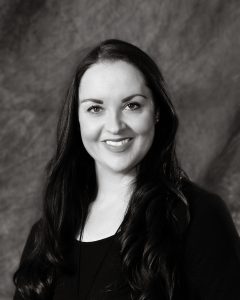 Miss Kandis- AAC2
Kandis Span began her dance training at Van Dance/Studio One in Taber, Alberta, at the young age of four. She has been studying various forms of dance such as tap, jazz, contemporary, ballet, lyrical, hip hop, ballroom and musical theatre for the past 24 years. Kandis has also been trained with various acrobatics such as the web, hoops, silks and bungee. She has been awarded numerous scholarships and awards that have taken her around North America to places such as Vancouver, Las Vegas, Los Angeles and New York. She has studied at many conventions and schools including Triple Threat Dance Conventions, Tremaine Dance Workshops, Broadway Dance Center, Edge Performing Arts Centre, Expressions Dance Gallery and Harbour Dance Center.
Kandis' early credits include training with the Royal Winnipeg Ballet School as well as being featured in a production of Nutcracked. She then began working with Jean Ann Ryan Productions (JAR), a company based out of Miami, on various cruise ships such as the M/S Norwegian Dawn, Star, and Crown for just over 3 years touring around numerous countries. Kandis performed in numerous production shows such as An American in Paris, Bollywood, South Beach Rave, Fame, Fosse, Footloose, Cirque Pacific, 42nd Street, Swing Swing Swing, Jump, Jive and Wail, and Music of the Night (a compilation of Andrew Lloyd Webbers' finest music). Kandis also was featured as a Magicians Assistant/Dancer in a variety of magic shows aboard cruise ships.
She began teaching at Turning Pointe Dance Studio six years ago and has thoroughly enjoyed being a part of this dance family. The students, fellow teachers, and parents are absolutely wonderful. She would like to thank you all for being so supportive and for making her time at Turning Pointe Dance Studio ultra special. Miss Kandis is Acrobatic Arts Module 2 Certified!
She would also like to thank her amazing husband Dustin for all of his support and compassion and for being so understanding during the busy times of the year while she is continually pursuing her passion!