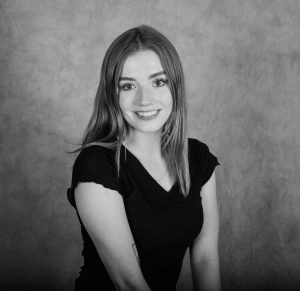 Madi Harrison
Madi began dancing at the age of three at Kleine Schmetterlinge (Little Butterflies) in Munich, Germany. She joined Turning Pointe Dance Studio a year later and performed for the first time on stage in 2005.
During her time at TPDS Madi studied genres such as contemporary, hip hop, jazz, tap, ballet, acrobatics and many more.
She has also had opportunities to participate in workshops outside of the studio such as Groove Street Productions, Triple Threat, TJDWS, as well workshops with the studio in Disneyland and New York City. In addition to her competitive experience and workshops she has also completed many RAD ballet exams up to Advanced 1.
Madi is grateful and excited to be offered the opportunity to teach classes in Pincher Creek and is looking forward to meeting all of the students.