Miss Tori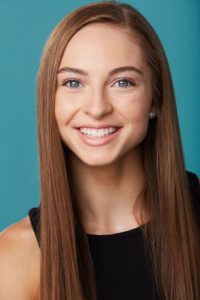 Ever since the young age of four, Tori's passion for dance began to bloom within the walls of Turning Pointe Dance Studio. Since then, she has intensely trained in ballet, pointe, jazz, lyrical, contemporary, hip hop, tap, and musical theatre. Beyond her training at the studio, Tori has attended several dance workshops and intensives including The Next Step Summer Intensive, Groove Street Productions, Triple Threat Dance Convention, Nuvo Dance Convention, Tara-Jean Popowich Dance Workshop, School of Alberta Ballet, and Rocky Mountain Dance Project, just to name a few. She has also taken part in two studio trips to Disneyland for Disney Dance the Magic and to New York in which all the students trained at Broadway Dance Centre.
Tori has been recognized a handful of times and has received a number of scholarships and awards to put towards furthering her dance training. Tara-Jean Popowich has been a close mentor to Tori and has asked her to assist her classes in Calgary at Groove Street Productions and in Vancouver at Harbour Dance Centres Summer Intensive. Not only has Tori assisted Tara-Jean, but also Tessa Tamura is various occasions.
Most recently, Tori has completed her RAD Advanced Foundation ballet exam and is planning on examining her Advanced 1 in the spring.This past summer, Tori was also accepted onto Team Canada Dance and will go to Poland in December to represent Canada in the World Dance Championships. Tori is beyond excited and grateful to share her love for dance with the next generation and hopes to inspire young dancers to do what they love!